OSB with groove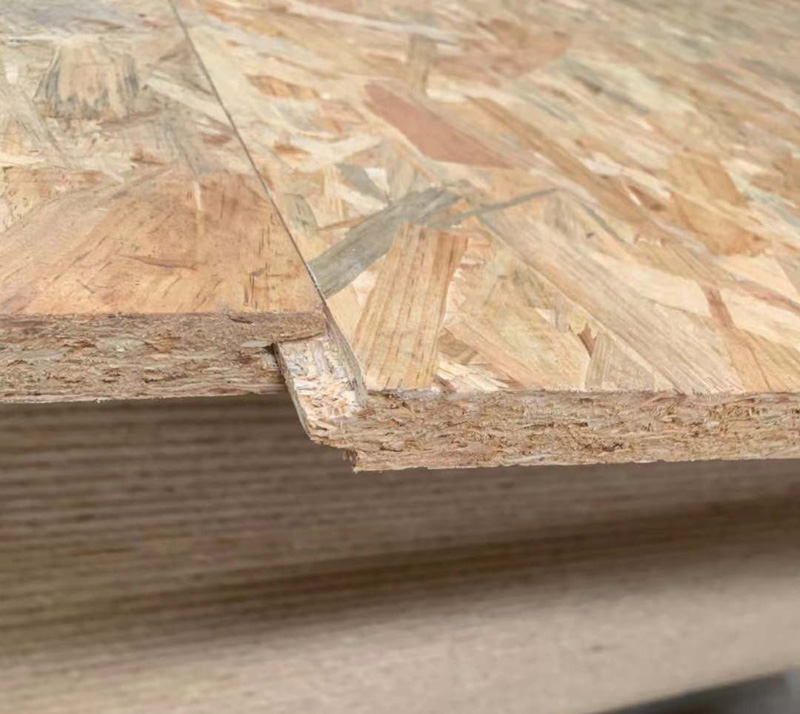 The full name of "OSB" is Oriented Strand Board, from Europe, which is a new type of plate that has developed rapidly in the world in the 1970s and 1980s. The application of OSB in furniture has been unprecedentedly developed. Many large furniture companies have begun to use "OSB" to make furniture, which is popular with consumers and is durable. OSB can also be used for packaging and decoration.
The OSB is made of wood flakes (generally 40-100mm long, 5-20 mm wide, 0.3-0.7 mm thick), and is produced by deoiling, drying, sizing, directional paving, hot forming, and the like.
Its surface is arranged in a longitudinal direction, and the core is arranged in a lateral direction. This criss-crossing arrangement reorganizes the wooden texture structure, completely eliminating the influence of the internal stress of the wood on the processing, making it exceptionally easy to process and moisture-proof. Because OSB is oriented inside, there is no joint, no gap, crack, good overall uniformity and high internal bonding strength. Therefore, both the center and the edge have the superior nail holding ability that ordinary plates can't match.
Specifications:
| | |
| --- | --- |
| Size: | 1220*2440mm |
| Thickness: | 9mm-18mm |
| Material: | wood flakes |
| Glue: | E2/E1/E0 |
| MOQ: | 1*40HQ |
| Payment: | T/T, L/C |
| Delivery Time: | within 21 Days After Deposit |