JS - Film faced plywood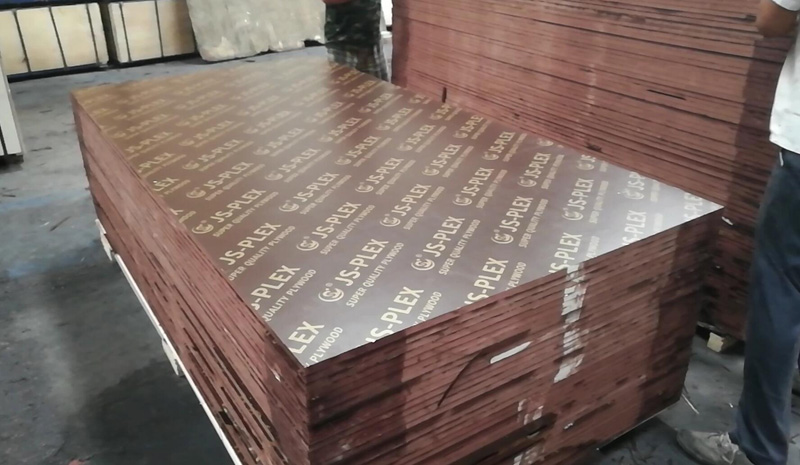 Film faced plywood with "JS" LOGO is a kind of veneer plywood covered with film.
Based on the color of film, film faced plywood can be classified as brown film faced plywood and black film faced plywood . Brown film is much better than black film . Because brown film is phenolic impregnated paper while black film is melamine impregnated paper. From the quality of raw materials, the quality of brown film is also better.
Film faced plywood is mainly used for construction . So film faced plywood is also called shuttering film faced plywood, concrete form, shuttering concrete form . Because of this end use, customers usually want WBP film faced plywood , which is more suitable to be used as shuttering for projects.
Specifications:
| | |
| --- | --- |
| Size: | 1220*2440mm/1250*2500mm/610*2440mm |
| Thickness: | 9mm, 12mm, 15mm, 18mm |
| Material: | poplar/combi/hardwood |
| Glue: | melamine(WBP)/phenolic |
| MOQ: | 1*40HQ |
| Payment: | T/T, L/C |
| Delivery Time: | within 21 Days After Deposit |